Pumpkin pie is a favorite for the autumn and winter holidays, but it's often loaded with sugar. It doesn't have to be that way, especially if you use this sugar-free pumpkin pie recipe. Like many no-sugar recipes, it simply replaces white sugar with an artificial sweetener such as Splenda or Truvia. It has a wonderful spice blend, with cinnamon, ginger, nutmeg, and cloves, so it tastes just like the original.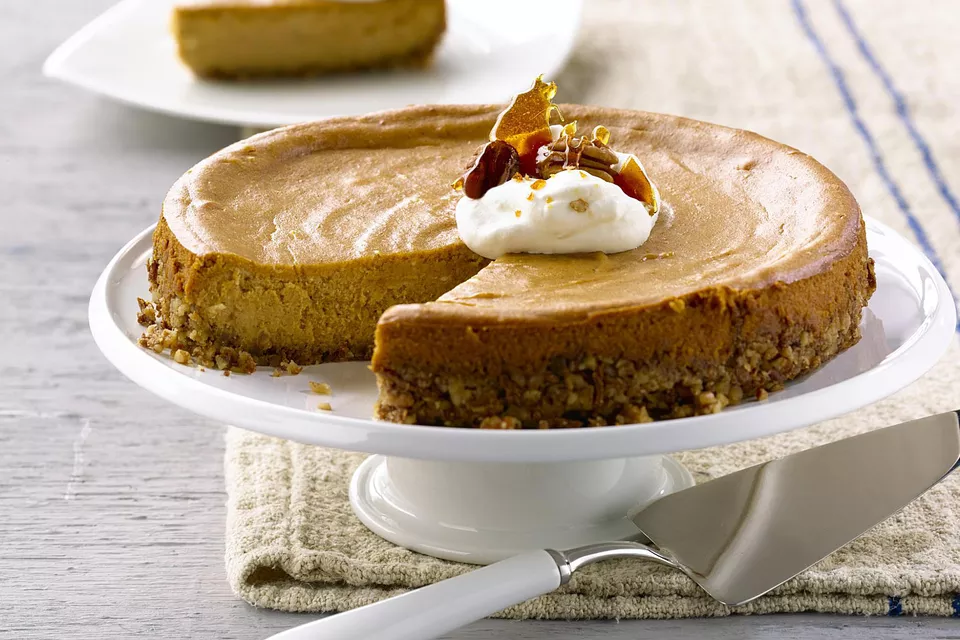 Most people enjoy pumpkin pie in the fall. The creamy texture and warm spices remind us of favorite fall traditions, memories and holidays. Can't have sugar anymore but still want pumpkin pie? This sugar-free pumpkin pie offers signature pumpkin pie flavors without harmful sugar.
A slice of traditional pumpkin pie has about 323 calories and about 25 grams of sugar. Luckily, there are many bakers out there who want to experiment and have created some recipes that meet certain diet guidelines — or are just healthier, to begin with.
The recipe uses an artificial sweetener instead of sugar. With all of the sugar alternatives on the market today, you can probably find one that works best in this recipe. Splenda, Truvia or any granulated artificial sweetener will work. You may also substitute half of an artificial sweetener and half of real sugar to cut down on the sugar content. Liquid sweeteners, honey, barley malt extract, and agave syrup have also been used as the sole sweetener in some recipes.
Healthier Pumpkin Pie
Looking for a few ways to make pumpkin pie healthier? Try any — or all — of these ideas:
Try coconut milk instead of evaporated milk
Make an oat crust instead of a traditional pastry crust
Get even more creative with sugar alternatives and use a combination of pure maple syrup and vanilla crème stevia.
Skip the full-fat whipped cream. Opt for a sugar-free or low-fat variety, or don't add any on top.
9-inch pie pastry
16-ounce can pumpkin or steam some pumpkin
12-ounce can evaporated milk
3 eggs
3/4 cup artificial sweetener
1/4 teaspoon salt
1 teaspoon cinnamon*
1/2 teaspoon ginger*
1/4 teaspoon nutmeg*
1/8 teaspoon cloves*
Preheat oven to 425 F.
Beat pumpkin, milk, and eggs. Beat in rest of ingredients.
Pour into pastry lined pie pan.
Bake for 15 minutes.
Reduce heat to 350 F.
Bake for 40 minutes or until knife inserted near center comes out clean. Cool on a wire rack.
Serve with sugar-free whipped cream.
Once you make the recipe, you may want to play around with the type of artificial sweetener you use.
Some have an after taste that may bother you or the others eating the pie.
Also remember that some sugar substitutes can be more or less sweet than actual sugar, so read the directions carefully. In some cases, you only use half the amount than you would with a traditional sugar.