What are Clear Aligners?
Clear Aligners are substitute to traditional braces and are made to help guide teeth into their real position. Like braces, clear aligners also use a tool that controls tooth movement, but without those ugly metal braces. The aligners are made of a medical grade plastic material and are designed to fit each individual's mouth. If a number of aligners are made, each aligner moves the teeth a little till the final desired positions is achieved.
ClearPath Aligners are USFDA APPROVED, removable medical grade plastic appliances which patient wears instead of brackets and wires to correct malocclusion. Dental aligners are a modern alternative to braces, for teeth that are in need of straightening.
A Clear change to the concept of Cosmetic and Adult Orthodontic treatment without using conventional methods of wires and brackets. Adults wouldn't have asked for a better choice to correct their malocclusion without social inhibitions.
ClearPath dental Aligners also offer predictable results visualization even before the treatment Clear Aligners are clear removable cosmetic appliance designed for minor teeth movement of patients.
Dental aligners are supposed to be worn for atleast of minimum 20 hours a day to reach the desired results. Each aligner is worn for two weeks before switching to the next one. The length of treatment with dental aligners depend upon the complexity of the case. Normally, aligner treatment can be as short as three months or as long as 48 months as well. But inspite of this, it is a much shorter treatment than traditional braces.
How do Clear Aligners work?
Clear orthodontic aligners are a substitute to traditional braces that are used to move the teeth and alter your smile without much intervention to your daily routine life. These are removable trays made of a clear plastic which is nearly invisible.
When using aligners, a series of slightly different trays are tailor-made in order to fit over your teeth. You must wear each one for a period of 20 hours a day for two weeks before switching to the next in the line. The aligners are computer generated, fabricated by top notch techniques that based on models and images of your own teeth.
Advantages of orthodontic treatment with clear aligners
There are several benefits to using clear aligners:
Since Clear aligners are removable, so it is easier to brush and floss after meals
Clear aligners are easier to maintain and clean
Clear aligners are cozy and do not irritate your gums and cheeks
Scope of ClearPath's Proprietary 3D Aligner Technology
OPEN BITE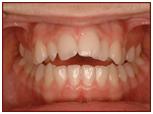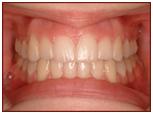 DEEP BITE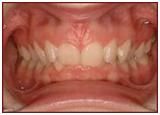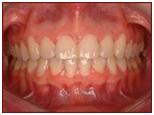 UNDER BITE (CLASS III)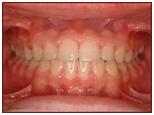 CROSS BITE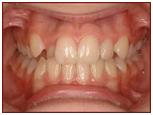 EXTRACTION CASES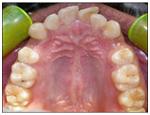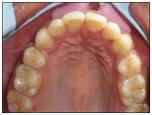 CROWDING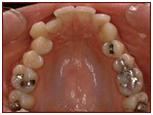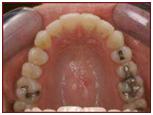 ROTATIONS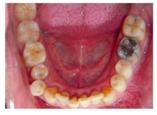 SPACES CLOSURE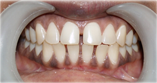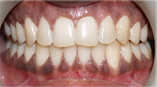 PERIO CASES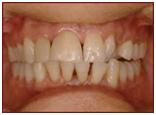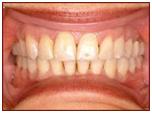 Patient Care InstructionsAlways Remember to…
Wash your hands thoroughly with soap and water before handling your aligners
Handle only ONE aligner at a time.
Aligner Insertion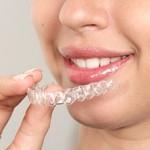 Make sure you have the proper aligner – the upper for the top teeth and the lower for your bottom teeth.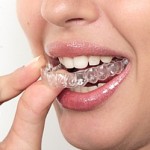 You may insert either the upper or lower aligner first. When inserting each aligner, gently push the aligners over your front teeth. Then, apply equal pressure, using your fingertips, to the tops of your left and right molars (Back Teeth) until the aligner snaps into place.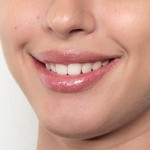 If aligners don't fit properly, gently bite onto cotton or gauze piece to seat your aligners into position. If you experience significant discomfort, please contact your treating doctor immediately.
Aligner Removal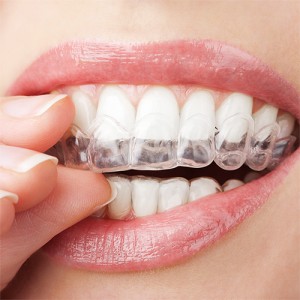 Using your fingers, start on one side at the molars, and slowly work your way around to the other side.
To help prevent damage, avoid unnecessary removal.
DO NOT use any sharp object to remove your aligners.
Immediately rinse aligner with water, shake off excess water, and store your aligners in the PROTECTIVE case provided with your starter kit.
Do Not use excessive force to bend or twist an aligner to get it off.
Daily Care and Maintenance
Clean your ClearPath aligners prior to each insertion. You can use a soft bristle toothbrush using water.
Clean your ClearPath aligners prior to each insertion. You can use a soft bristle toothbrush using water.
DO NOT use denture CLEANERS to clean aligners or soak them in mouthwash. These products can damage the surface of the aligner, causing it to become dull and more visible.
Proper Oral Hygiene
Remove your aligners for eating and drinking, except when drinking water (only).
Brush and floss your teeth after each meal or snack prior to re-inserting your aligners. If you have questions regarding your hygiene techniques, consult with your treating doctor!
Regular dental checkups and cleaning are recommended for the CONTINUED health of your teeth and gums..

For more information you may book an appointment and we shall explain the procedure , click on the link https://www.ebenedentalcare.com/book-an-appointment/ .